Showcasing Products Interactively with 3D Models
How to use 3D models for innovative product online marketing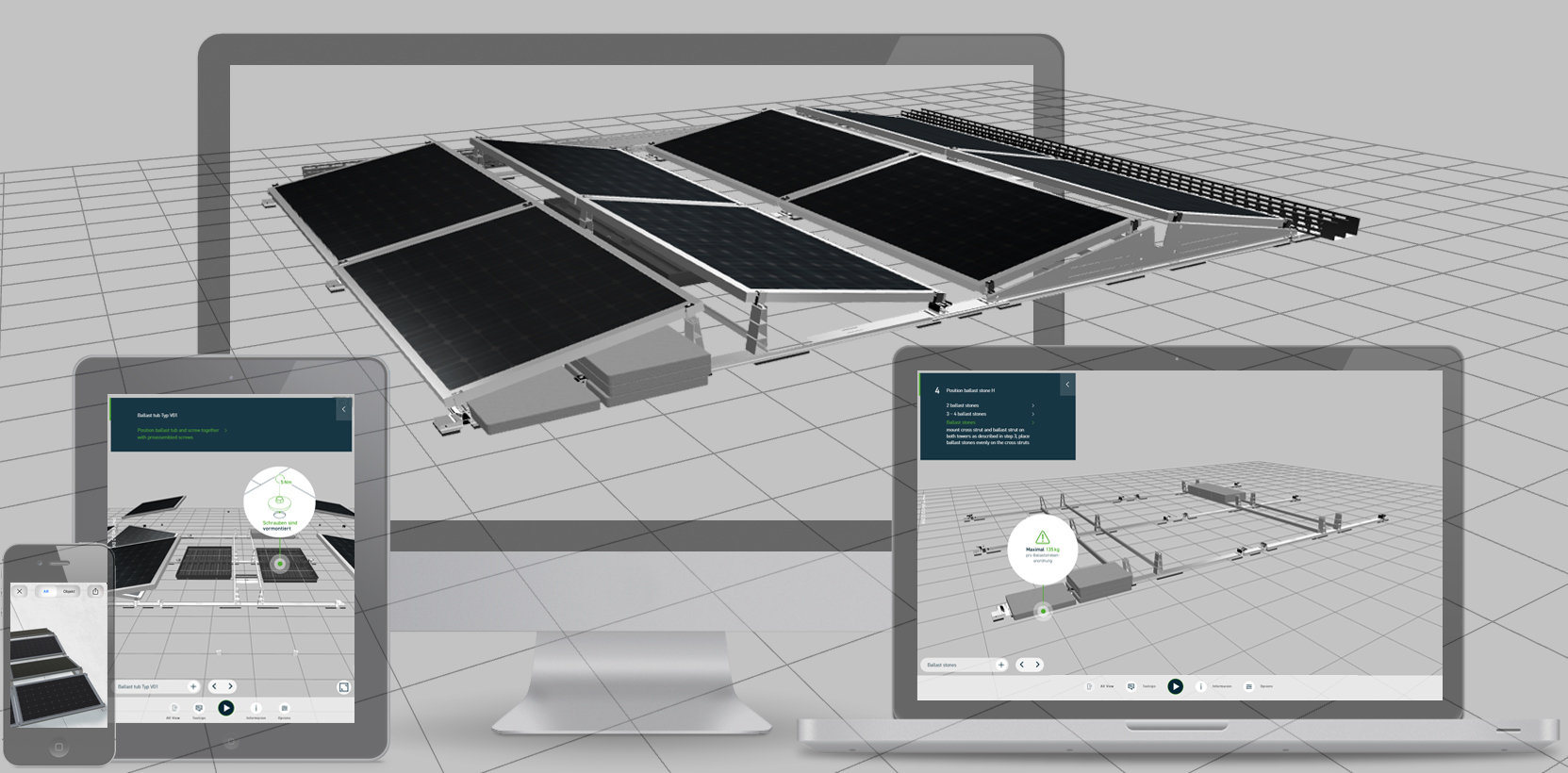 On the servers and in the databases of many companies, 2D graphics and 3D models of their products, designed with a lot of know-how and love, often sit unused. Yet they could be doing valuable work, for example in setting themselves apart from competitor's products through innovative online marketing.

3D models can achieve more than conventional visual media on the Internet: The non-linear visualization enables visitors of the company's website to zoom in on product details right in the browser, to view them from all angles, and to virtually test their functionality.

Showcase your products online with 3D models
PMT (PremiumMountingTechnologies), a leading international company for photovoltaic systems, quickly recognized the added value that this type of presentation could bring to its customers. PMT specializes in aerodynamic substructures for complex roof and carport systems. Its know-how and outstanding engineering achievements are figureheads for the company. This is the reason why PMT chose to use TRImachine to prominently feature detailed interactive 3D assembly instructions as well as simple representations of its products as 3D models on the company's website.

Showing details and special features of the products accurately remotely
The simple display via the browser, without having to install another app first, as well as the easy integration using a code line, make the integration as simple as showing a YouTube video on one's website. The result is not only an eye-catcher with which every company would like to present itself on the Internet, but also fulfills a clear purpose: In the example of PMT, the 3D model represents the functionality as well as each system in detail and thus serves equally as a permanently online and reliably accessible virtual trade fair stand. The simple AR (augmented reality) capability offers the customer the opportunity to view the system virtually - directly on site. The integrated remote functionality enables PMT to show its customers certain details and features of its products with precision even from a remote location.

Using 3D models effectively for modern online marketing and sales promotion
At this year's "Solar Solutions International" trade fair in Vijfhuizen in the Netherlands, these simulations have already demonstrated. Via PMT's website, installation instructions for customer presentations and sales talks were available at a high quality via monitors and tablets at the booth without much technical effort. TRImachine demonstrated during the relaunch of PMT's website how companies can effectively use their 2D graphics and 3D models for modern marketing and sales promotion.

Complex decisions reduced to a few clicks
TRImachine offers the classic agency service - to implement everything according to the client's ideas and requirements. However, TRImachine's "Software as a Service" infrastructure also allows customers to independently upload their 3D data and then design themselves visually and functionally (interactive functionality). TRImachine accompanies its customers through all necessary steps (from uploading the 3D data to displaying them in the browser) and reduces technically complex decisions to a few clicks.